Sharing is Caring. My Yummy Reader (Like A Nice Green Smoothie)
The green veggie is very helpful for weight loss we will discuss this in detail letter in this article. Apart from weight loss, it is very beneficial for your skin and hair too. Collard Greens and Kale makes your bone and nails stronger due to its calcium content. Spinach improves your eyesight due to its vitamin and lutein content. Spinach doesn't stop here it's iron content help you in anemia.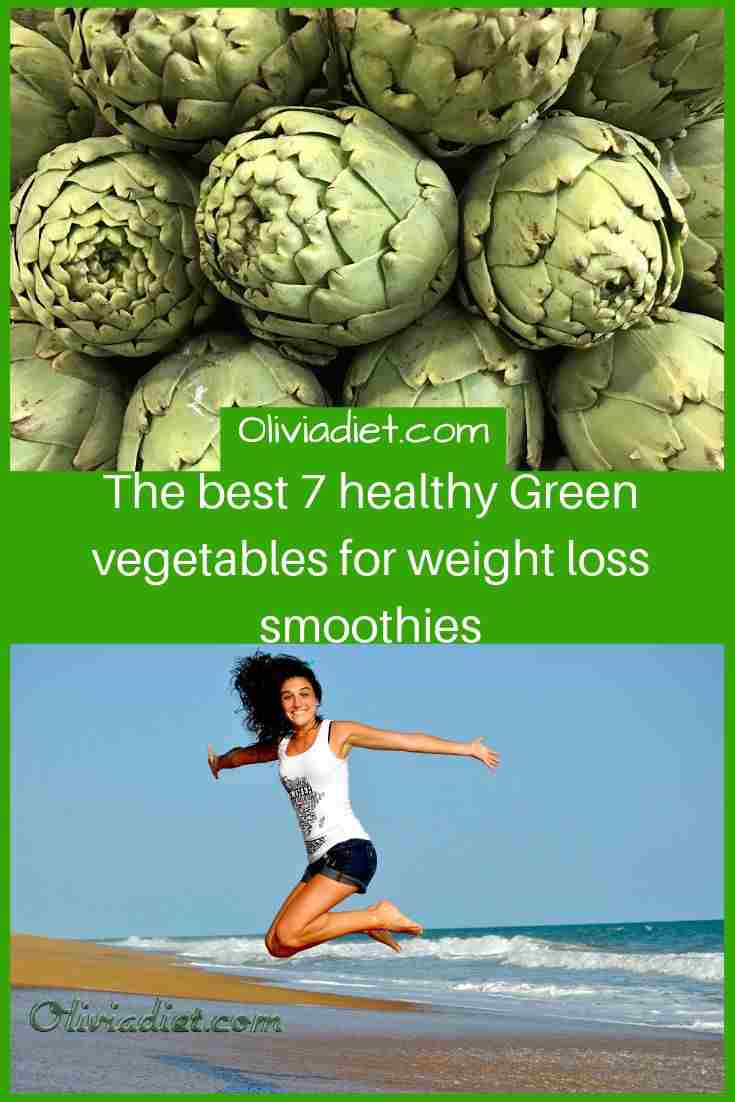 The below green vegetables can help you in weight loss.
You can eat it in a salad but the best option is to blend it with other fruits and make a nice sweet smoothie out of it.
1. Spinach
One of the most prominent studies in green vegetables for its weight loss benefit was held in Sweden's Lund University. In that study, it was shown that spinach can increase weight loss by 45% and reduce your cravings by 95%. According to scientists, the spinach extract has green leave membrane called thylakoids. This membrane can accelerate your weight loss process.
2. Broccoli
Broccoli is a high nutrient and low-calorie food. 100 gram contains only 34 calories. Broccoli contains fiber. Every weight loss smoothie should have a certain amount of protein and fiber. Our stomach digest fibers slowly that's why we feel full for longer. Due to this property fiber keeps us away from consuming more unnecessary calories.
3. Lettuce
Lettuce contains a good amount of fiber. The watery part of lettuce flushes all the toxins from your body. Due to pollution in the year and process foods and many more factors, we inject a lot of toxins daily to our body. To prevent toxins being added in the bloodstream and do more damage to your body. The body defense system store toxins in the fat around your belly. If you want to lose your belly fat it is very important to first flush out the toxins. Only after that, you will successfully lose your belly fat.
Lettuce is very good for digestion. When our stomach does not perform the digestion process effectively it leads to weight gain because our body cannot observe the nutrients effectively from the food we take.
4. Mustard Greens
This mustard Greens contain fiber. Fiber helps in weight loss. Mustard greens contain Vitamin C, K, and an antioxidant called beta-carotene. This content neutralizes the toxins and flushes out from your body. This property makes mustard Greens a good detox food.
5. Cabbage
Cabbage is very effective in cleansing your upper part of the intestine. Due to this cleansing intestine able to remove waste product more effectively and that's why it helps to improve digestion. Drinking cabbage in a smoothie can help to lose those pounds of fat.
6. Watercress
Watercress is the number one weight-loss superfood.
It is very efficient in nutrients quantity. It is having calcium, protein, Vitamin C, and also all 17 essential nutrients.
Watercress is having an antioxidant which is called Alpha-lipoic acid. This antioxidant can fight against diabetes caused by over-weight issues.
7. Artichoke
If you want to add cholesterol-lowering content to your smoothie then Artichoke is the best option for you.
Artichoke can lower cholesterol and fat level in your bloodstream. It also helps to clear your arteries. Clear arteries are necessary if you want to prevent heart attack.
Amazed by the benefits of green vegetables for your health?
Well….. Don't miss on the 21-Day Smoothie Diet.
This diet is created by my certified health coach Drew. Many women around the globe are transforming their health and body with this diet.
Click on the image below to learn how these women are successfully losing their weight with this diet. Drew by himself explaining these to you
Click Here To Watch This Free Presentation
Sharing is Caring. My Yummy Reader (Like A Nice Green Smoothie)