Last updated on June 7th, 2023 at 06:51 pm
In this post, we listed the best ab rollers you can buy. Ab rollers, or ab wheels, are a simple-yet-intense workout tool. It can effectively engage and strengthen your core, shoulders, and back in one movement. Using one is like a combination of planking and push-ups. You can even use it in a modified burpee or as a valuable part of other bodyweight floor exercises. If you're ready for this intensification of your workout, there's an ab roller perfect for everyone. Gladly, we've collected more than ten of the best on the market today!
Best Beginner AB Rollers 2023
Getting started can be intimidating if you've never tried an ab roller before. As with any exercise, you discuss your plans with your doctor before starting the best. But once you've got your doctor's all-clear, where do you start? Start here if you're trying it out for the first time! These ab rollers are simple to use and priced at a level that doesn't require much commitment.
1. Ativa Fit Ab Roller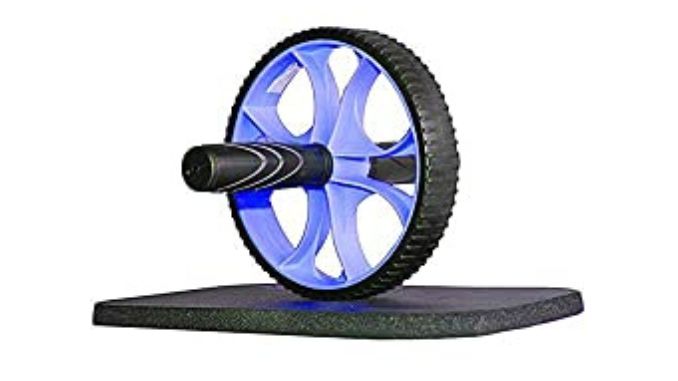 The Ativa Fit Ab Roller is the simplest ab roller on this list, and the lightest, coming in at just 1.2 pounds! The handle can be removed from the center, so it packs flat. It comes with a knee pad for added comfort. It's pretty bare-bones, but the price is right for a beginner. It is also good for an experienced user looking for an ab roller that's easy to pack for travel. 
2. LiKee Ab Roller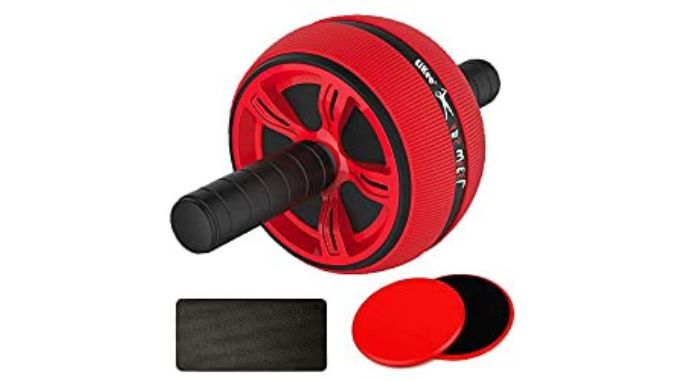 The LiKee Ab Roller also includes a knee pad and is fairly simple, but it includes a wider, softer wheel, making the ab rolling experience more comfortable and stable. The wide wheel can make it easier for a beginner to roll a straight line. It is something to consider if you're new to upper-body workouts. 
3. FitCon Ab Roller Kinetic Wheel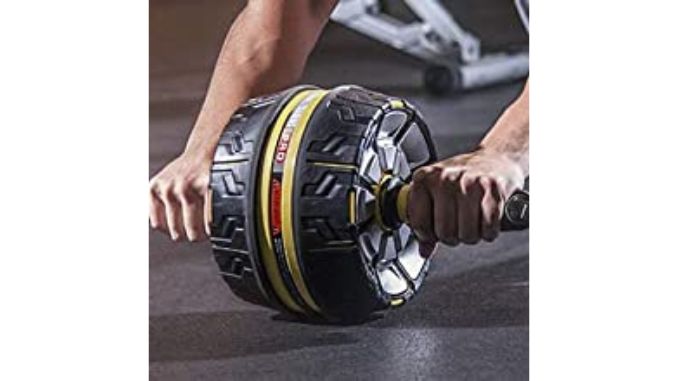 If you need extra motivation, the FitCon Ab Roller Kinetic Wheel is one of the best ab rollers you can buy that is designed with an electronic rep and duration counter integrated right into the wheel so you can see how far you've come and keep challenging yourself to beat your record! The display is right in front, so you can see your statistics updating in real-time as you roll. The patent-pending inner springs reduce noise and provide custom kinetic energy. As a result, it further enhances your workout. Regardless of your experience level, reacting to your pressure and speed will provide the exact level of resistance you need. 

The bottom line…
Ab rollers are simple to use, but a simpler model is best for a beginner
There's something for everyone, from simple to "techno"! 
Experienced users might appreciate a simple design, too
Best in class: the Ativa Fit Ab Roller for its simplicity of design
---
Best Heavy-duty AB Rollers
In general, ab rollers are sturdy equipment because they don't have a lot of complex mechanisms. However, if you're a bigger person or planning to use your ab roller on a long-term, daily basis, you should consider these models. These are manufactured to a higher standard of durability. Coaches looking for equipment that won't have to be replaced after every season should look at these models built to withstand heavy use.
4. Kansoon Ergonomic Abdominal Roller

The Kansoon Ergonomic Abdominal Roller is built as a larger, taller rolling apparatus– great for people looking for a higher, sturdier grip. It also includes a resistance brake, anti-skid wheels, and weight-bearing parts. It's available in a 3-wheel or 4-wheel model. Both are built to last with steel parts throughout. They are fully replaceable if worn with use– plus, it's tested for users up to 400 pounds.
5. BodyKore Xtreme KoreSuper Heavy Duty Ab Roller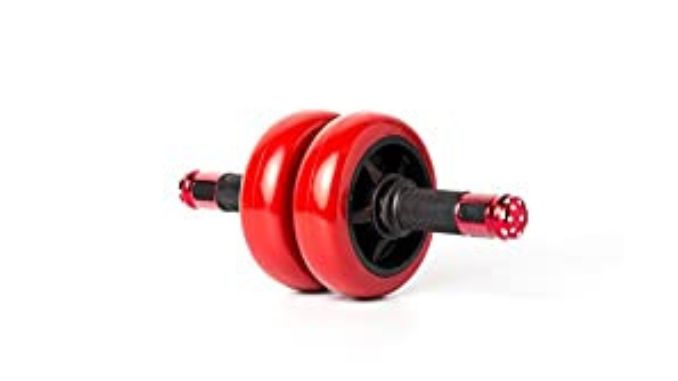 The BodyKore Xtreme Kore Super Heavy Duty Ab Roller is one of the best ab rollers you can buy that is built for comfort and heavy-duty daily use. The double-wheel, padded design gives additional stability without wobbling. The internal bushings are made for a smooth and reliable ride for users of all sizes. 
6. Lifeline Power Wheel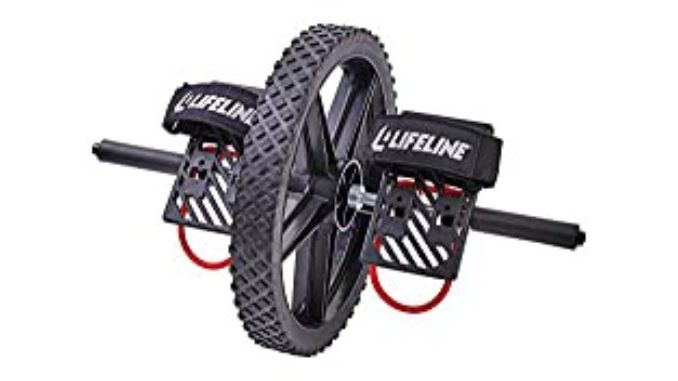 The Lifeline Power Wheel is truly heavy-duty, built with a traction-tread wheel of a wider diameter. The larger wheel makes this version easier for people on the taller side, as the roll moves with your longer reach more easily. It also includes foot stirrups in addition to hand grips, offering the potential for more varied workouts.

The bottom line…
Ab rollers are durable enough to be used by anyone
Some models are designed specifically for heavy-duty use
There's an ab roller that's perfect for everyone, big or small!
Best in class: the Kansoon Ergonomic Abdominal Roller, for its tested performance of up to 400 pounds
---
Best AB Rollers Kits and Sets
Instead of going to the gym, bring the gym to you! These best ab rollers you can buy have all the quality you're looking for, plus fun extras to enhance your workout. They make great gifts for beginners and experienced athletes alike. All the kits are different, so review what's included to ensure you receive the necessary accessories to meet your fitness goals. 
7. EnterSports 6-in-1 Ab Roller Kit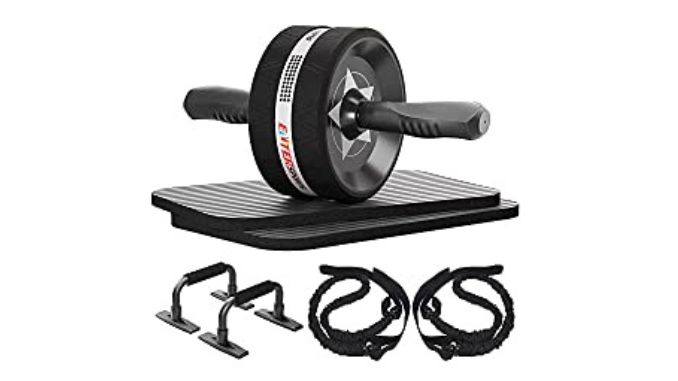 The EnterSports 6-in-1 Ab Roller Kit offers a full workout kit, perfect for anyone getting serious about their exercise routine. In addition to a deluxe ab roller with wide wheels for added stability, this kit includes a knee pad for comfort. It also has removable resistance bands and additional push-up handles for various workout options. 
8. IntentSports Multi-Functional Ab Roller Kit with E-book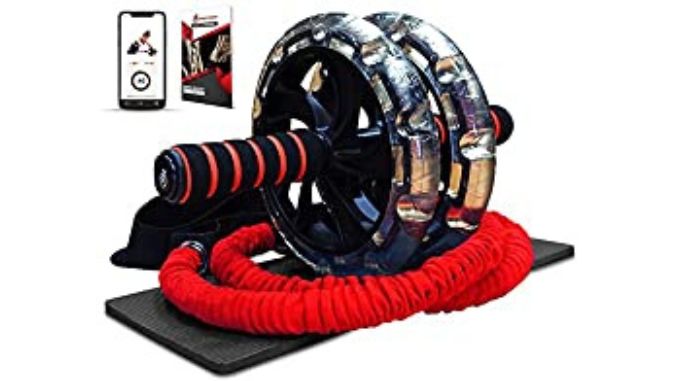 A similar package, the IntentSports Multi-Functional Ab Roller Kit with E-book, includes a double wheel, resistance band with comfort foot stirrups, knee pad, and downloadable e-book providing workout ideas and instructions. Beginners will appreciate the workout guide as a starting place, and experienced users will gain new ideas to freshen up their workouts. 
9. Tomshoo Ab Roller Wheel 5-in-1 Home Workout Kit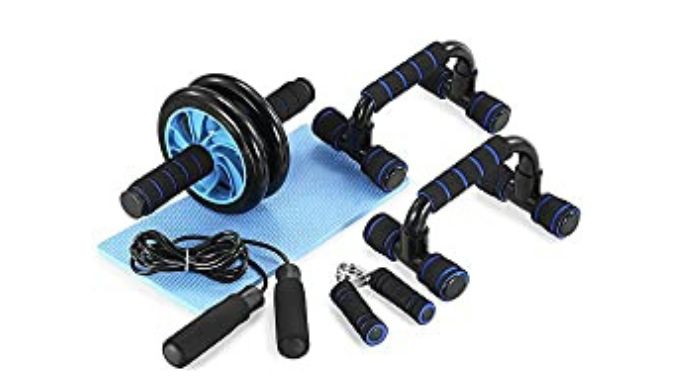 Finally, the Tomshoo Ab Roller Wheel 5-in-1 Home Workout Kit is the most complete of the sets we reviewed, including a hand grip, jump rope, knee pad, push-up handles, and roller wheel in a single package offering great value for the money. If you're not ready or able to join a gym or would like to supplement your gym workouts, this is the perfect package for a thorough home workout! 

The bottom line…
A full workout at a value package price
Check each set's features to ensure you get the most desired accessories.
Extra accessories equal an exciting gift for anyone (…including yourself!)
Best in class: the Tomshoo Ab Roller Wheel 5-in-1 Home Workout Kit for its comprehensive workout package.
---
Style variations- find your perfect fit!
While most ab rollers are shaped like a single wheel with hand grips on the axle, there are several on the market with designs that depart from this general model. Everybody is different, and every workout is different, so it's worth checking out your options to see if one of these design variations might be the best choice. No matter the shape, they all provide a great ab workout when used properly. Changing your workout from time to time is also a great idea to keep it exciting, fresh, and challenging.
10. Bluerise Revoflex Xtreme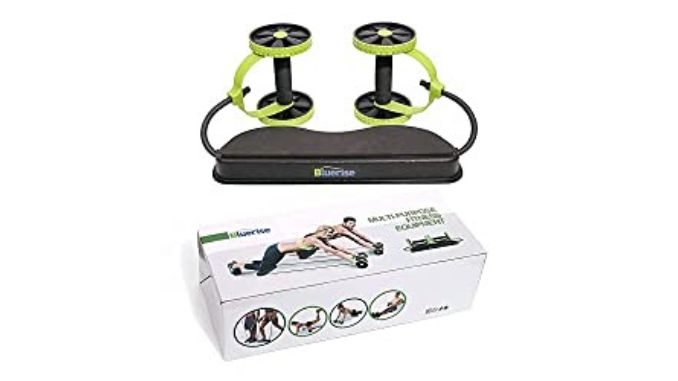 The Bluerise Revoflex Xtreme is a unique model and one of the best ab rollers you can buy, with two rollers and handles attached by resistance cables to the knee pad. Because the rollers are attached individually, you can target each side of your body during your workout more easily than with a single-wheel design. It's also easier to use since the resistance band is permanently mounted. 
11. Core Coaster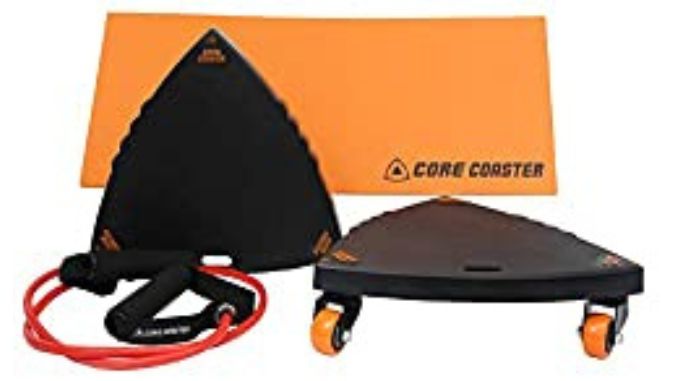 The Core Coaster looks like a pair of strange, triangular skateboards, but it's an innovative ab roller design offers more workout options than other designs. In addition to gripping the rollers with your hands, you can also rest your forearms on the boards or use them with your feet or shoulders– all excellent options for people trying to target a specific muscle group or those who have trouble gripping or putting pressure on their wrists. The University of Alabama tested this product and found its 360-degree performance to offer a significantly more effective workout than most standard-design ab rollers. In addition to the rollers, this set includes a knee pad and resistance bands for the total workout package. 
12. Perfect Fitness Ab Carver.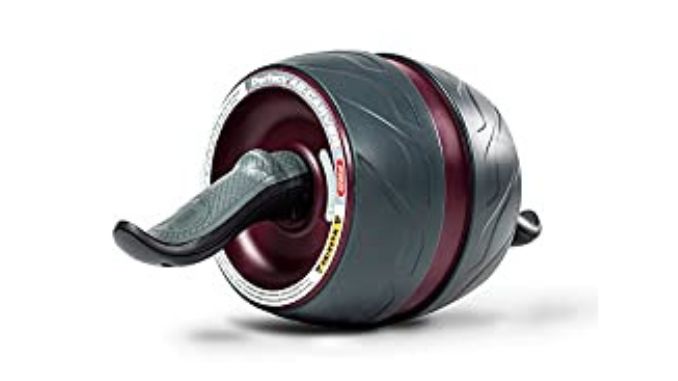 If you've tried a standard ab roller and liked the feel of the standard motion, but found it too easy, try the Perfect Fitness Ab Carver. It has a classic look with a wide center wheel but differs significantly in subtle ways that increase the effectiveness of the basic workout. The dipped, curved handles put less stress on your wrists, while the rounded center wheel allows you to dip right or left for additional work on your obliques. Overall, this model provides the potential for greater challenge and flexibility in how you choose to work out. 

The bottom line…
Ab rollers come in many shapes and sizes, just like people
If the standard ab roller isn't a perfect fit, check out these variations
Changing up your workout keeps it fresh and effective
Best in class: the Core Coaster, for its flexibility in positioning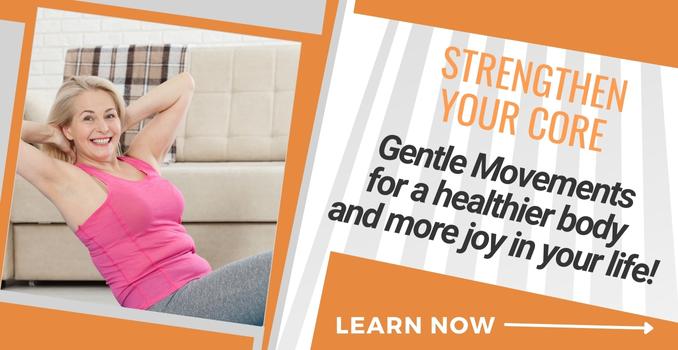 ---
Rick Kaselj MS, is a leading kinesiologist and injury specialist as well as co-creator of the best-selling Unlock Your Hip Flexors program. Rick creates exercise programs that help people heal injuries and eliminate pain, so they can go back to living a full, active, healthy life.