Last updated on January 11th, 2023 at 06:43 pm
In this post, we listed the 11 best jump ropes you can buy.
Staying in shape is important, even if you don't enjoy running or aerobics, there are still other ways to stay in shape. Jumping rope is a great way to stay fit and is equivalent to a 5.7-minute mile run. Doing that for 10 minutes is the same as jogging for 30 minutes. There are many different kinds of jump ropes that can easily help you reach your fitness goals.
11 Best Jump Ropes
1. The WOD Nation Speed

2. The 321 Strong Plastic Fitness
The 321 Strong Plastic Fitness Jump Rope also comes with extra hardware, a carrying bag, and a spare cable. The cable is 11 feet long, made out of braided steeled wire, and coated with PVC. This jump rope is ideal for a person that is tall, it is suitable for a person that is 7 feet tall. This jump rope comes with an ebook in case you need assistance and there is a 100% lifetime warranty and satisfaction guarantee too. It comes in multiple colors including pink, purple, black, and blue. Its durability, comfortable six-inch handles, and eleven-foot adjustable cable name it the best jump rope for CrossFit.
The cable may be lightweight for beginners but it attains very fast speed. It is also great to use for tough workouts while still being easy to use. It has a 4 out of 5-star rating and the owner is very caring to the customers that order the 321 Jump Rope. After customers purchase the jump rope the owner contacts them to make sure they are happy and do not have any unanswered questions. The owner made customers very happy by taking an extra step to ensure their satisfaction with their purchase. You can purchase the 321 Jump Rope through Amazon for $10.
3. The Fitskuad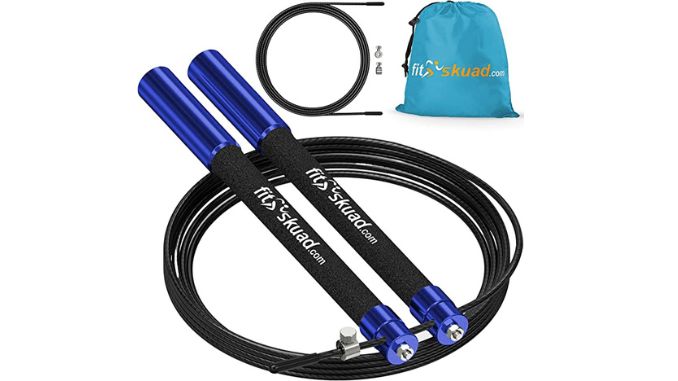 The Fitskuad Jump Rope has a lifetime warranty and comes with an extra cable, carrying bag, and additional attachments. It comes with "The Secret to Mastering Double Unders", which is a free book that comes with your purchase. The handles are 6 inches long with comfortable foam grips, and the cable has a PVC coating for durability and is 10 feet long. The Fitskaud Jump Rope has a lifetime warranty and the company will send you a new one if you ever have an issue with the one you currently have.
This type of jump rope also received high ratings from CrossFit because of its long handles with foam grip. Its double ball bearing system allows it to be of high quality and high performance. It has many 5-star reviews from people who have purchased the jump rope. It has a light feel which makes it very easy to use for beginners. You can purchase The Fitskaud from Amazon for only $19.99.
4. The Survival and Cross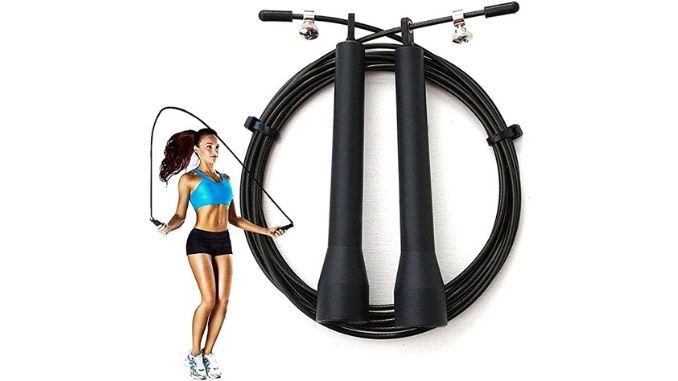 The Survival and Cross Jump Rope is lightweight, easy to use, adjustable, and does not tangle easily. Based on reviews, it is one of the best jump ropes to use as a pre-MMA warm-up, and also for boxing and wrestling. It has solid handles and bearings and is great to use for long cardio workout sessions. It is also great for tall people, a customer who is 6 ft and 5 inches tall says that it is long enough for him and he uses it as a pre-workout before his boxing sessions. Survival and Cross reach out to their customers to ask them if they would like resources to help improve their workouts.
It comes with ebooks, manuals, a carrying bag, and extra hardware. The handles are 5 inches long and the cable is 10 feet long. It is durable and a well-balanced jump rope that people of all different ages can use. This jump rope is great for improving skills and CrossFit recommends it. You can purchase this ball-bearing system for just $10 on Amazon.
5. The King Athletic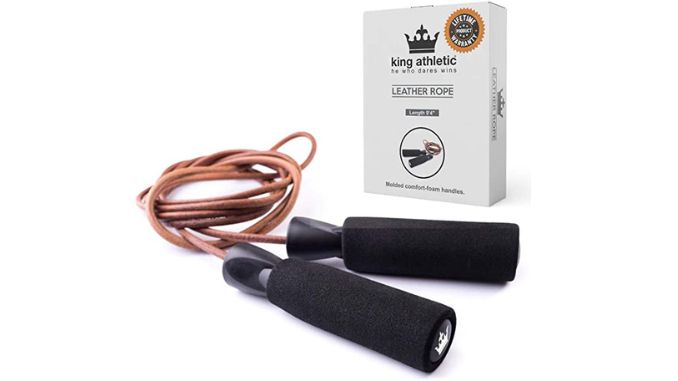 The King Athletic Jump Rope is best known for its comfortable handles. It has an adjustable cable, is ideal for tall people, and the durable leather rope is 9 ft and 4 inches. It comes with two different handles: ergonomic and standard PVC. When you purchase this, you will also receive nutritional tips and 2 ebooks. The company will refund you and send you a new piece if you have any issues. Top10Perfect rates this jump rope as the second-best jump rope.
Cause of its comfortable foam handles, fast ball-bearing handles designed for speed, and easy adjustability. It is a heavy-duty rope that moves very fast and is perfect for crossovers. It can be found on Amazon for about $15.
6. The DynaPro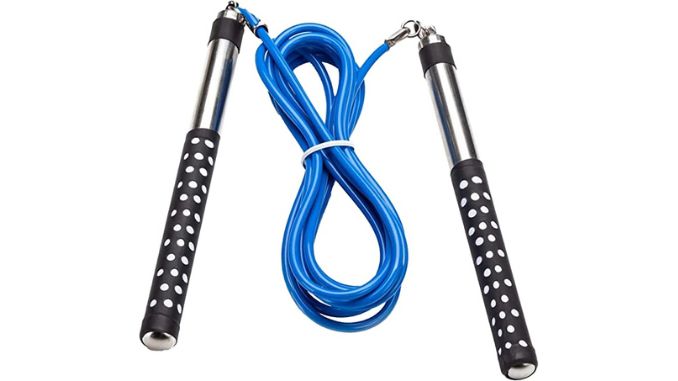 The DynaPro Jump Rope comes in purple, blue, or green and offers great control with extra-long aluminum handles. It is designed to create a softer rope curve under your feet and is great for double unders, freestyling, and crossovers. Its smooth rotation metal ball bearing system is paired with a swivel to ensure that is no inconsistency as the cable moves. The length can be adjusted and is ideal for men, women, and children. It is great to increase cardio during home workouts, boxing, MMA, and HIIT. You can receive a 1-year money-back guarantee if it does not perform as well as you expect it or if it does not meet your expectations. You will receive a full refund with no questions asked. It can be found on Amazon for around $16.
7. The Lim
The Limm Jump Ropes is fully adjustable and appropriate for men, women, and children with different experience levels. It has a high-quality premium ball bearing which ensures an effortless spin. Similarly, the Limm Jump Rope has handles that are designed for extra comfort. The handles have a good grip and prevent sweaty palms while working out. When you purchase this, your package will include sizing instructions, and tips on how to use the rope. There is a 100% satisfaction money-back guarantee because customer satisfaction is what matters to the company the most. You can purchase this jump rope from Amazon for $10.
8. The YZL Sports Adjustable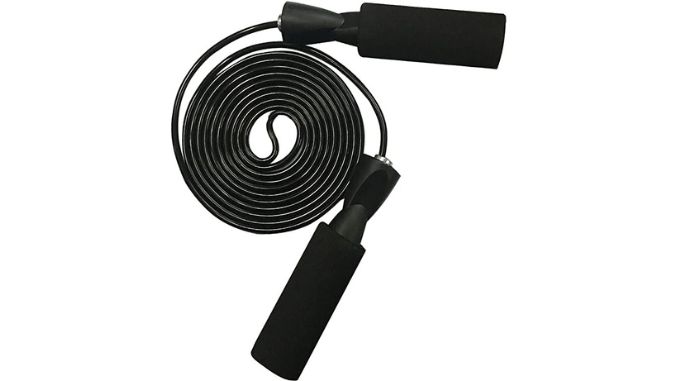 The YZL Sports Adjustable Jump Rope is adjustable and comes with a carrying pouch. It is ergonomic, durable, and comes in a variety of colors. It is for men, women, and children of all different heights and skill levels. The company offers a lifetime warranty and it is satisfaction assured. The rope is 100% PVC and is a lightweight design with comfortable handles that prevent strain on your hands. Even if you are a beginner you can easily skip rope smoother and faster with this. It has ball-bearing handles and is tangle-resistant so it is great for CrossFit, boxing, and low-impact exercises. It comes in multiple colors including black, blue, pink, purple, red, and green. You can purchase it on Amazon for only $7.
9. The Just Jump It 16-foot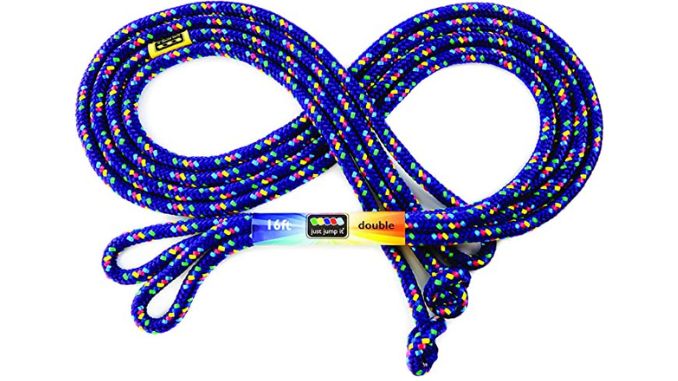 The Just Jump It 16-foot Jump Rope is perfect for double dutch or a game in the park. It is much longer than the average jump rope and can also be used for the gym, or backyard and lasts for many years. It has a comfortable weight and feel and is made with high-quality materials. This jump rope comes in blue, green, purple, and pink and can be found on Amazon for only $15. You can adjust the rope until it is the right length for the activity that you plan to do. If you are not sure of the right length you can stand with both feet on top of the rope in the middle and pull the rope up to your armpits.
Moreover, this will tell you the correct length for you based on your height. If the jump rope gets dirty, you can throw it in the washing machine or scrub it gently in a bucket of soapy water to remove tough stains. The Just Jump It 16-foot Jump Rope can be found on Amazon for just $15.
10. The Amber Sports Digital
The Amber Sports Digital Jump Rope is very different from other jump ropes that are on the market. This jump rope is great for those who have difficulty multi-tasking. Its digital counter feature allows you to keep track of your revolutions automatically. You can talk to a friend or listen to music while jumping with this rope because it will do the job for you by counting your revolutions. It has foam-padded handles and ball-bearing action. The handles provide a non-slip feature and the cables are coated with thick rubber. The digital counter counts up to 999 jumps and has a one-touch return button. It is guaranteed that you have smooth countings by bearings. It is highly rated and you can find it on Amazon for about $10.
11. The PowerSkip 
The PowerSkip Jump Rope has a weighted speed cable and is 100% tangle-free so you no longer have to worry about untangling ropes. The polymer-coated speed cable and ball bearing system in the handles ensure that you receive the fastest and smoothest rotations. The adjuster in each foam handle allows the jump rope to be used by the whole family. The memory foam ergonomically shaped handles are lightweight and coated which allows comfort when working out. The Power Skip Jump Rope comes in red, blue, and green and is suitable for heights of 5 feet all the way to 7 feet. It comes with a lifetime warranty, so if you are not content with your jump rope for some reason you will receive a full refund.
Basically, your order will also come with a bonus training video that will teach you to jump rope like a pro. The program includes routines for beginners, intermediate and advanced levels. You can also gain access to "How To" Videos that show you how to perform Double Under, Boxer Step, and Diagonal Straddle. This jump rope can be purchased on Amazon for only $16.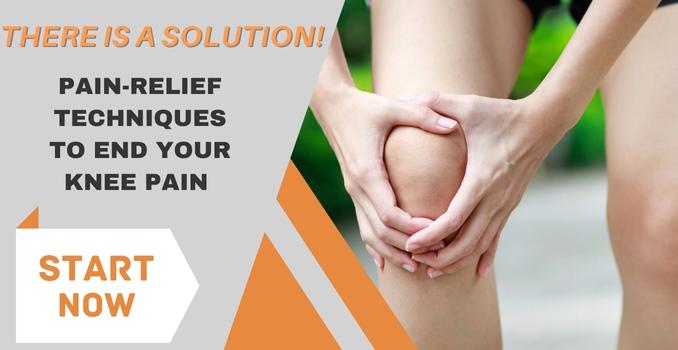 ---
Rick Kaselj MS, is a leading kinesiologist and injury specialist as well as co-creator of the best-selling Unlock Your Hip Flexors program. Rick creates exercise programs that help people heal injuries and eliminate pain, so they can go back to living a full, active, healthy life.