Last updated on January 11th, 2023 at 03:21 pm
A tracker can be a very good way to supercharge your fitness efforts. .fitness trackers, also known as activity trackers, can monitor various fitness-related metrics. The most obvious one is counting how many steps you've done throughout the day; however, a fitness tracker can also be used to get an idea of how many calories you've burned, your quality of sleep, or even your heart rate. This post looks at some of the best activity trackers you can get.
They can be very useful to someone who is into fitness or wants to lead a healthier life. Of course, finding the perfect one cannot be easy with the huge range of options. This post will look at the top 5 fitness trackers you can buy. We will look at factors such as value for money, features, and product quality.
Why get a Fitness Tracker?
Smartphone fitness-related metrics, just like a fitness tracker. However, a fitness tracker can take you to that next level.
Firstly, unless you carry your phone on you 24/7, you will probably miss out on a portion of your activity, such as steps and movement. Some fitness trackers also feature a heart rate monitor, which can't be done in a smartphone since it isn't attached to your wrist.
Apart from the features a fitness tracker has, a fitness tracker can also be a way to get you on track with your fitness. By constantly having a fitness tracker on your wrist, it can be a reminder of your goals and what you want to achieve.
Fitness trackers aren't for everybody, but they can certainly benefit some. If you think a fitness tracker is right, keep reading.
Best Activity Trackers
1. Fitbit Charge 3 – Best Fitness Tracker Overall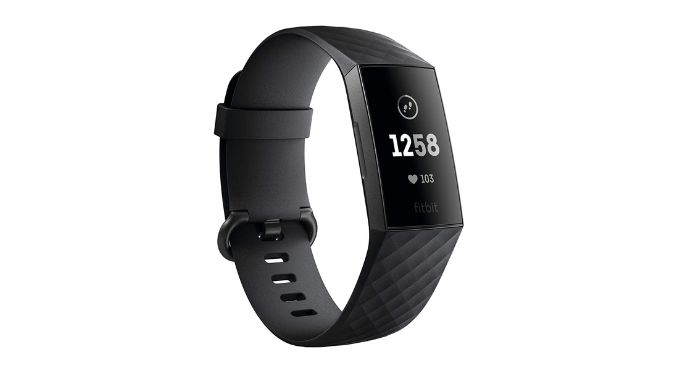 It's hard to think about activity trackers without a Fitbit. That said, the Fitbit Charge 3 is at the top of our list for a few reasons. Firstly, it has a good screen size (compared to other Fitbit charges) and features such as a heart rate tracker, swim tracking, and guided breathing. You can also track your GPS movements; however, you will need to do this while connected to your phone, which shouldn't be a problem for most people.
It has several modes that can help you with many exercises, such as running, cycling, yoga, circuit training, and more. The Fitbit Charge 3 is swim-proof and waterproof, up to 30 meters. So, you shouldn't have any problems swimming or taking it in the shower. Which is useful
Stylish product with a good screen
Includes GPS when connected to your phone
Heart rate tracker
7 Day battery life
Sleep tracking
Easy to Use
One customer describes the Fitbit as a great upgrade from the Alta. The customer says he is impressed with how light it feels on the wrist and its number of features.
Another customer says that the device is great; however, the customer had a few issues with updates.
Another customer says she has been wearing the Fitbit for several days and found it easy to use. She also really likes the changes she can make with the watch face.
---
2. TOMTOM SPARK 3 – Heart Rate Monitor Fitness Tracker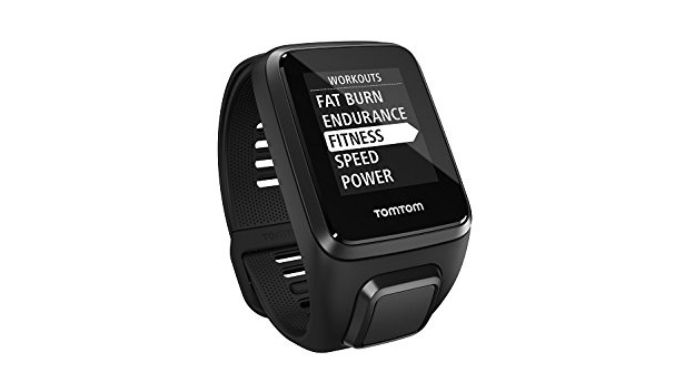 The TOMTOM spark is another one of the best activity trackers. This fitness tracker is great if your focus is strenuous exercise. It probably doesn't have as many features as a Fitbit, but what it does have, it does well. A great feature of this device is route exploration, so if you go out for a run, you can always find your way back.
In terms of price, it is probably not the cheapest fitness tracker, but it has more than its fair share of features to make up for that. This model has both GPS tracking and a heart rate monitor. Both are very useful additions. And unlike the Fitbit Charge 3, you don't need your phone with you to utilize the GPS features. However, you will still need your phone if you listen to music on the run. Still, it's a good deal overall.
Built-in GPS monitor
Heart rate monitor
Route Exploration
Built-in Music Player
Multiple Sports Modes
One customer thought this watch was for running. He found that the route mapping was done well and was easy to follow.
Another customer has given feedback after owning the watch for 2 years. The customer says the watch is a reliable GPS tracker and one of the most accurate this user has used.
Another customer says this is a great watch for the price. It supports the customer in monitoring exercises.
---
3. Xiaomi Mi Band 3 – Best Activity Tracker on a Budget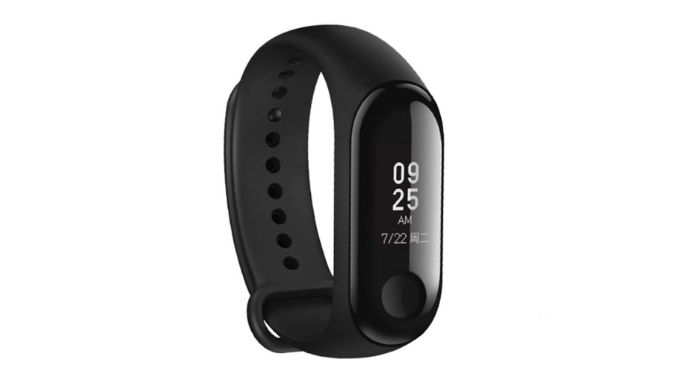 The thing that makes this watch stand out is the price. The activity tracker isn't perfect. But in terms of value for money, it is at the top of the list. It would be hard to find something better at a similar price point.
The Xiaomi Mi Band 3 is a very sleek-looking watch. The watch is lightweight and comfortable. It will connect to your device via Bluetooth and works with both iPhones and Android. Some features include a heart rate monitor, a pedometer, a sleep monitor, and the date/ time.
The touchscreen is large and readable. You can also view things like the weather in addition to the time. The watch face is customizable.
Low price
Heart rate monitor
Sleep Monitor
Touchscreen
Date/ Time and Weather
One customer says the watch is a lot better than he expected. He says considering the price, you get what you pay for and then some. He adds that the strap is comfortable and the step tracker is accurate.
Another customer states that this fitness tracker has amazing battery life. The user says that.
---
4. GARMIN VIVOSPORT – Best Activity Tracker for Exercise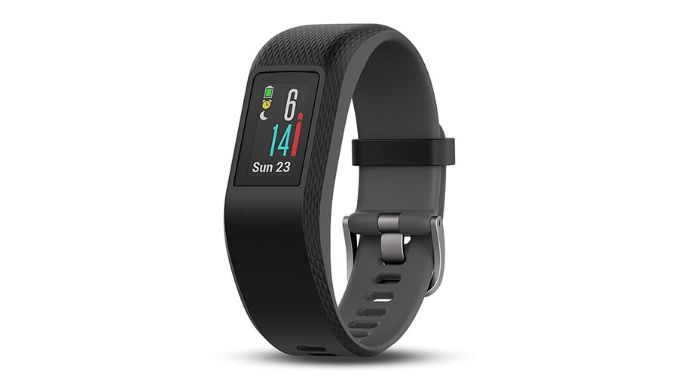 One of the best-selling points of this smartwatch is its GPS tracker. The activity tracker has many features you would expect; however, it is not higher on our list because the watch's usability is not as good as a Fitbit, for example.
As you would expect, the watch syncs with your phone and gives you stats such as your steps, calories burned, the distance traveled, and, of course, the time. You also get occasional alerts to tell you when you aren't moving enough. Overall, this watch is a solid choice if you don't mind the design and useability.
Step counter
Alerts when inactive
GPS tracker
Allows you to set goals
One customer says this product is great for everyday use and has helped him track fitness and workouts. He says the app also works well. The only noticeable negative is that you can scratch the watch easily.
Another customer says you need to spend some time with the setup; however, the product works like a charm once you are familiarised with everything.
---
5. Huawei Band 3 Pro – Activity Tracker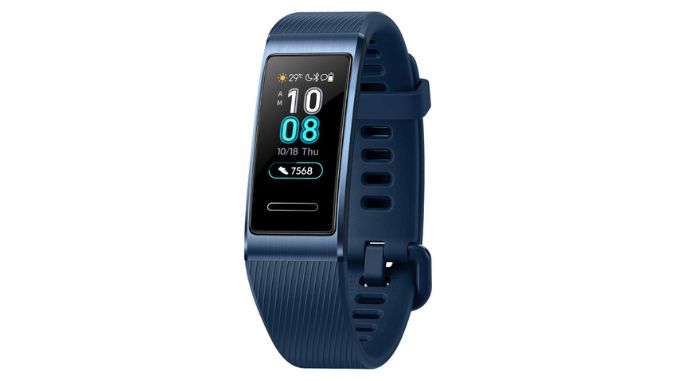 Last on the list of our best activity trackers. This is one to get if you are somewhat on a budget. The Huawei is a premium-looking watch with a step tracker, water resistance, a built-in GPS, and different sports modes.
The multi-sports mode lets you select an indoor/ outdoor run, cycling, swimming, and various other types. This also compliments the heart rate tracker, which can give you real-time data while exercising.
Other useful features of the phone include a shutter that can double as a camera shutter. So, you can take shots from a distance from your smartphone. Also, a smart finder, so if you ever forget your phone, this tracker have you covered.
Low-cost activity tracker
Camera shutter
Find my phone tracking
Exercise tracker
GPS tracking
One customer says it is a solid watch based on cost. However, it isn't amazing. You get what you pay for, no more, no less.
Another customer says she is pleased with her purchase of this fitness tracker. It is as she expected and is a solid replacement for her previous (Fitbit Charge 2).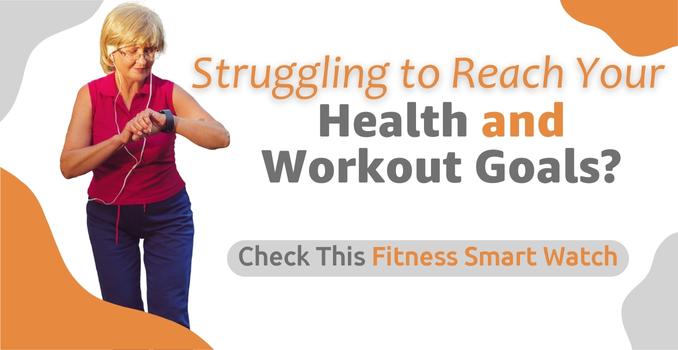 ---
Rick Kaselj MS, is a leading kinesiologist and injury specialist as well as co-creator of the best-selling Unlock Your Hip Flexors program. Rick creates exercise programs that help people heal injuries and eliminate pain, so they can go back to living a full, active, healthy life.