Last updated on December 30th, 2022 at 04:01 pm
This post treats you with the 7 best fat-burning smoothies for weight loss. So, if you want to take your weight loss journey to the next level, add these 7 best fat-burning smoothies for weight loss to your daily meal plan.
However, weight loss smoothies are very critical it might be missed or hit. On the other hand, not every smoothie helps you lose weight. The ready-made smoothies et from grocery stores contain enough sugar cans of soda. However, because you want to lose weight, you should use certain fruits and vegetables to lose weight smoothies and shakes consist of a good amount of healthy Nutrition. It is surely the best solution to Losing weight.
1. Spinach berries smoothie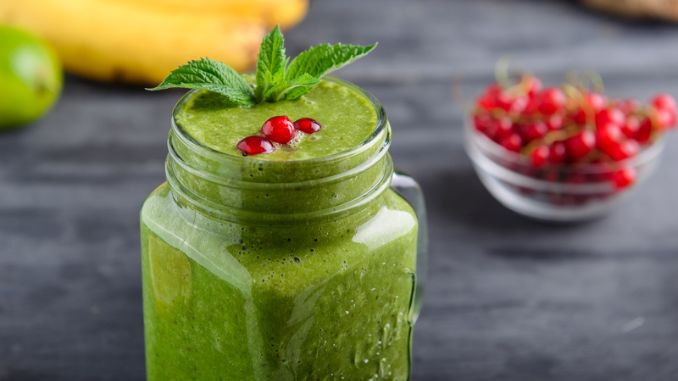 Consuming a low-calorie, non-dairy smoothie in the morning with a good amount of protein and carbs is the best fit for those who want to lose weight and be healthy. This super skinny smoothie is only 230 calories with 26 grams of protein. That is enough to start your day with a superkick of energy while tasting the best fat-burning smoothies.
Moreover, taking a smooth like this ends the night-long era of the fasted state of your body. The carbohydrate from mixed berries and protein give energy to your body, and the intake of protein your body needs is not more than that.
Ingredients
1 scoop plant-based vanilla protein powder
8 oz unsweetened Silk almond milk
Handful of spinach
1/2 cup frozen mixed berries
2. Peanut butter chocolaty smoothie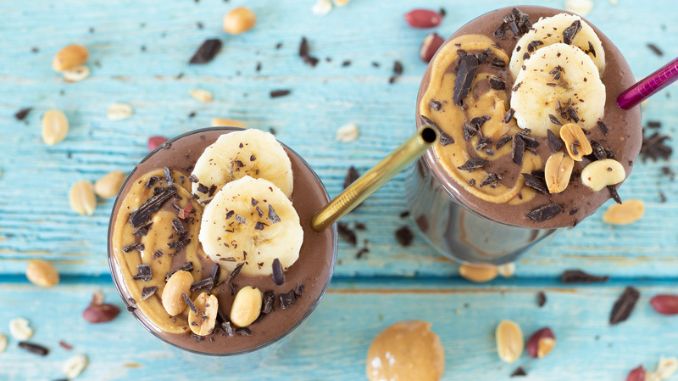 Sounds yummy right? This is a perfect match to satisfy your sweet tooth without increasing even half an inch of your waistline or having one of the best fat-burning smoothies.
It specifically has the best sweet flavors in the world, like chocolate, and peanut butter, without fat and a lot of sugar. This smoothie consists of 300 calories and 16 grams of sugar, less than a pack of Reese's Peanut Butter Cups.
Ingredients
A small handful of ice cubes
1/16 teaspoon cinnamon
1/2 tablespoon cocoa powder
1 cup of steamed and cooled cauliflower florets
1/4 cup cubed soft tofu
1 tablespoon peanut butter
3/4 of a medium banana
8-10 oz unsweetened almond milk
3. Super Chia Berry Smoothie For Weight Loss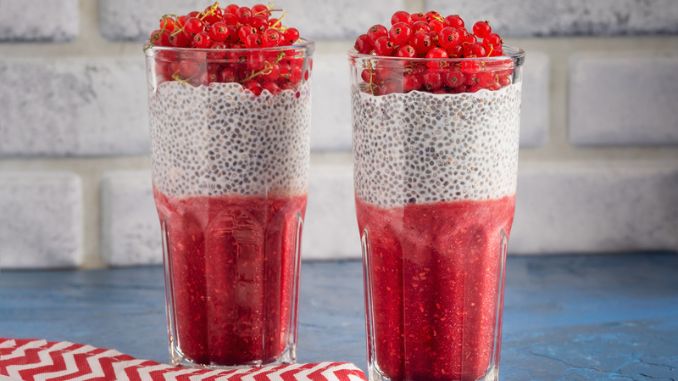 Indeed, this smoothie has enough fiber to heal your cravings and keep you full for longer. In addition, the chia seeds' Omega 3 fatty acids decrease inflammation and reduce your hormone levels. Also, berries consist of a great number of antioxidants.
Ingredients
1/2 cup ice
1 tbsp ground chia seeds
1 tbsp vanilla extract
1 cup frozen berries (any mix of berries that you love)
1 cup unsweetened Greek yogurt
4. Berry blaster smoothie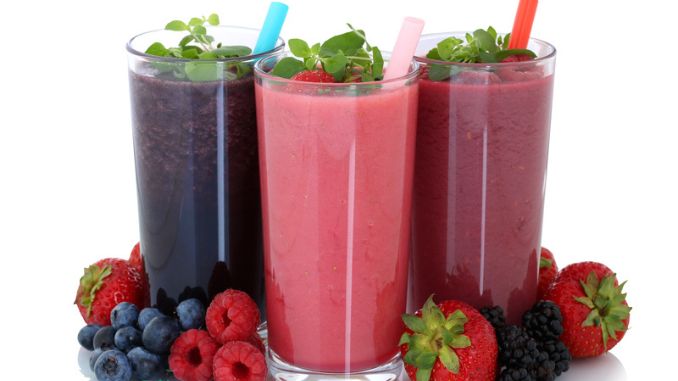 This smoothie is 250 calories with 18 grams of protein and 5 grams fiber. This is undeniably enough to boost Your energy level and fix your blood sugar level with the best fat-burning smoothie.
The berries consist of phytochemicals C3G that enhance adiponectin production (This boosts metabolism) and leptin (this suppresses appetite).
Ingredients
1 tsp cinnamon
1 banana, frozen
8 ounces strawberries or blueberries (unsweetened frozen)
1-quart plain Greek yogurt (nonfat )
2 cups vanilla almond milk (unsweetened)
5. Green Superfood Smoothie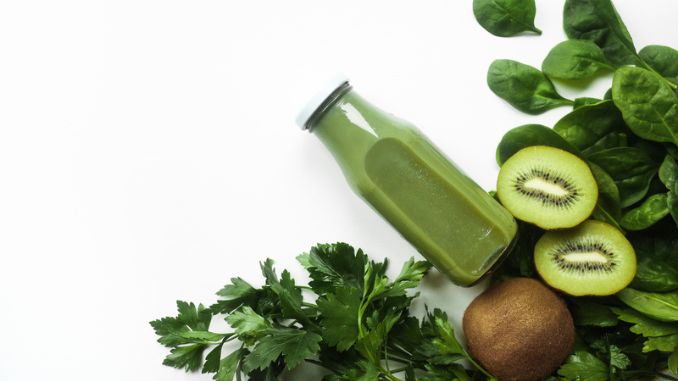 This smoothie is something your body needs at the start of the day, so this smoothie keeps you strong and healthy while you lose. It is with the help of super healthy Omega 3 fatty acids and many vitamins and minerals.
Ingredients
1 tbsp ground flaxseed
1 cup almond or cashew milk (unsweetened )
1 cup fresh spinach
1 scoop protein powder
1 1/2 oz sliced Avocado
6. Banana Tropical Smoothie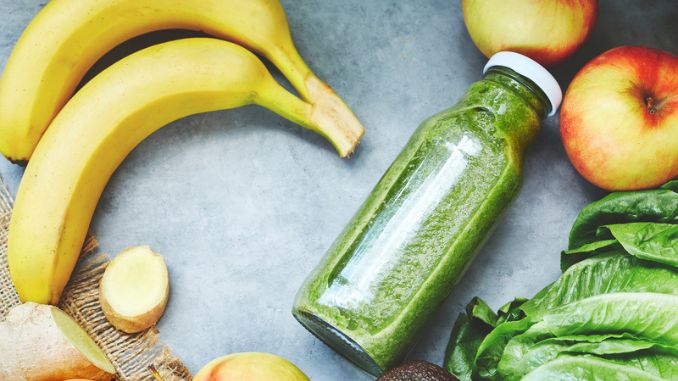 It is only 148 calories, and the coconut water in this is shown by studies that contain diabetes-fighting antioxidants.
Ingredients
1 cup of coconut water
1 cup frozen (strawberries, pineapple, mangoes) fruit
1/2 banana
1/2 cup spinach
7. Super veggie smoothie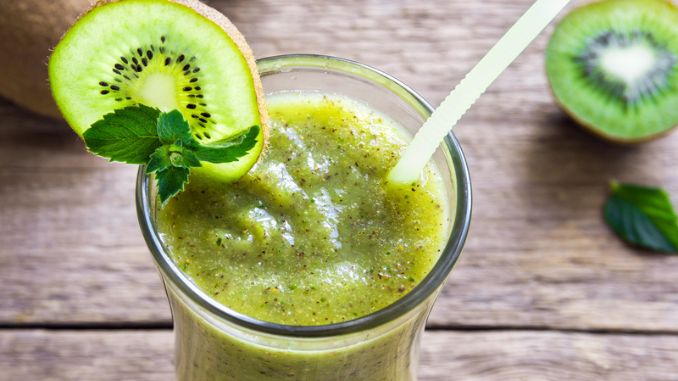 I love this smoothie because it is refreshing and, at the same time, full of energy. Also, it has very useful nutrients like heart-healthy potassium, Vitamin C, and antioxidants like beta-carotene, Gingerol, and quercetin.
This smoothie is suitable for breakfast because its fat slows digestion. That's why it keeps you full for longer. Furthermore, Avocado is heart-healthy and anti-inflammatory.
Ingredients
4 oz water (can swap for coconut water)
1/2 lemon (juiced)
1 cucumber (chopped)
1-inch ginger (peeled)
1/4 avocado
1 handful spinach
1 kiwi (peeled)
1 small pear (cored)
---
Rick Kaselj MS, is a leading kinesiologist and injury specialist as well as co-creator of the best-selling Unlock Your Hip Flexors program. Rick creates exercise programs that help people heal injuries and eliminate pain, so they can go back to living a full, active, healthy life.