Last updated on January 16th, 2023 at 03:07 pm
In this post, we listed the 8 must-have home equipment you need to own if you have a home gym. Let me start by saying going to the gym is great. You get access to all the latest top-of-the-line equipment and an added social aspect. However, not everyone has time to go to the gym 3 to 4 times a week. This can be due to work, family, or anything in between.
You may consider buying home gym equipment if you fit into this category. That way, you can still stay in shape and maintain the body you want without even having to leave your front door.
Best Home Gym Equipment
1. Weslo Cadence R 5.2 Treadmill
When it comes to cardio, nothing beats running. However, sometimes it just seems too cold to go outside for a jog, so why not get yourself a treadmill? Despite your thoughts, you do not need to spend $500+ to get a good treadmill. The Welsh Cadence is a great treadmill for a reasonable price. Also, putting it together is pretty easy. The treadmill comes with 6 different pre-programmed speed sequences, 3 for intensity and 3 for weight loss. You can, of course, also change the speed manually.
2. Everlast 70-Pound MMA Heavy-Bag Kit
After a long hard day at work, probably the most thing you will want is to de-stress by letting out the frustrations of the day onto a punching bag. The Everlast MMA punch bag is a great quality bag filled with synthetic fibers and sifted sand. The height is adjustable and can be set up anywhere, making it a great addition to any home gym. It also comes with gloves and hand wrap, so you don't have to buy them separately.
3. Bowflex PR1000 Home Gym
If you want a proper home gym that does it all, then you should consider the Bowflex PR1000 home gym. With this impressive piece of equipment, you can give yourself a full-body strength workout at an affordable price (since you obviously won't have to pay those monthly gym fees, which can be costly). Exercises you can do include: Lat pulldowns, horizontal bench presses, leg extensions, and much more. Resistance starts at 5 pounds but can go up to 210 pounds. With the home gym, you can do over 30 different strength exercises; it also includes a built-in rowing station. The maximum user weight for this home gym is 200 pounds.
4. Bowflex SelectTech 552 Adjustable Dumbbells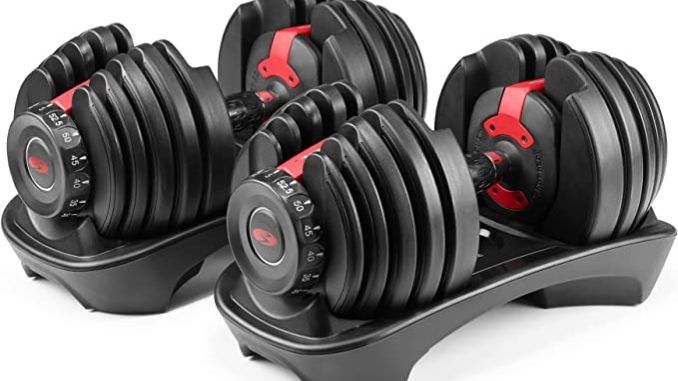 A dumbbell is probably the most versatile gym equipment you can own. You can work out almost every body part; however, owning multiple dumbbells can be cluttering, especially for your home. It just won't look right. These dumbbells by bow flex aim to eliminate the need for multiple dumbbells. The Bowflex dumbbells allow you to combine 15 weights into one, so you can rapidly switch from one exercise to the next. As your strength increases, you won't need to go out and get new dumbbells; you can increase your weight. These weights can go from as little as 5 pounds up to 52.5 pounds, so no matter what fitness level you are at, you can use these. Therefore, these dumbbells are also good for beginners.
5. Bowflex SelectTech 3.1 Adjustable Bench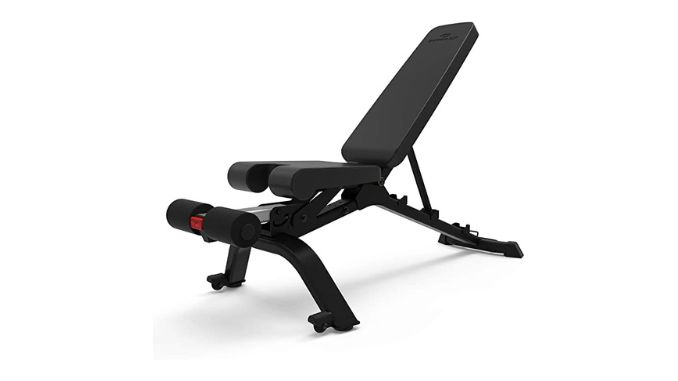 If you're going to buy dumbbells, then you need a bench. It can transform any space into your weight fitness center. The Bowflex adjustable bench adjusts to different positions that allow for over 30 different exercises. It also comes with a removable leg hold-down brace. What this does is it adds decline position support. The frame comes with a 15-year warranty and a one-year warranty for upholstery. Assembly will take about 30 minutes but is fairly straightforward; overall, the bench is a quality bench that would make another excellent addition to your home gym.
6. Stamina Doorway Trainer Plus (Black, Chrome)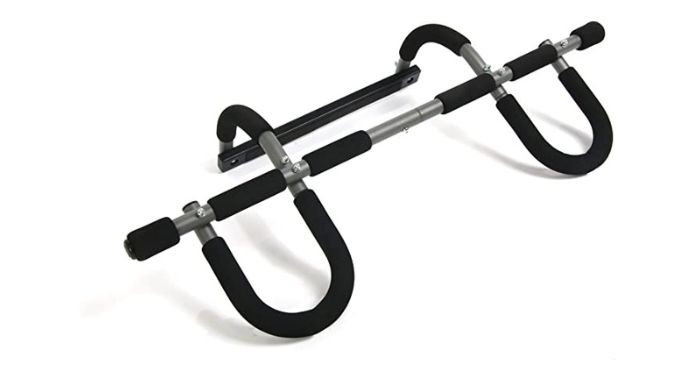 A pull-up or chin-up is one of the most effective and difficult exercises. A lot of us can't even do a few without giving in. And a pull-up bar is one of the cheapest exercise equipment. This makes it great value for money; this gives you little reason not to get one. The stamina doorway trainer is a pull-up bar that can also be used for various exercises that train your upper body. You can grab one for less than $25. And it is surprisingly sturdy; it will support someone weighing up to 250 pounds and stay up there as long as you don't do any crazy movements.
7. Perfect Fitness Ab Carver Pro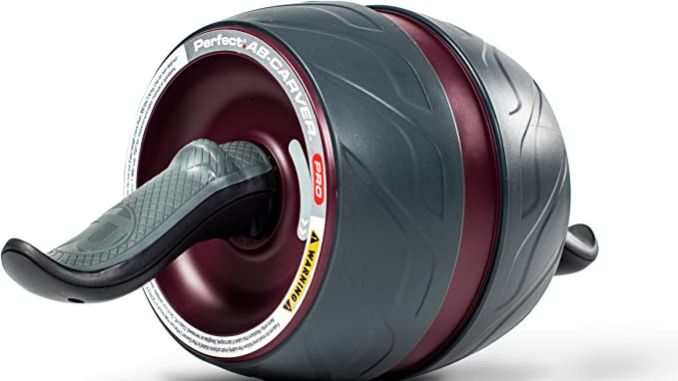 If getting well-defined abs are high on your agenda, then you should look at the perfect fitness ab carver pro. The ab roller uses its engine to provide resistance as you roll out and back. This is what makes it different from a typical ab roller. You can target your abs and arm muscles by implementing this into your workout. It also comes with a 21-day plan designed to improve anyone's fitness levels, whether a beginner or advanced. And as you can see, this product is very small; it's not big or heavy so it can be stored anywhere.
8. Survival and Cross Jump Rope
Jump ropes are amazing, and I think everyone should own one. They will also seriously accelerate your heart rate, especially if it is a high-quality jump rope, as those can move fast. This jump rope by survival and cross is great; it doesn't get tangled easily, can be adjusted in length to fit different users, and is very lightweight. And since it's just a rope, you can put it anywhere; you can even take it with you if you're going away on vacation and need to get your cardio in—definitely a highly recommended piece of equipment.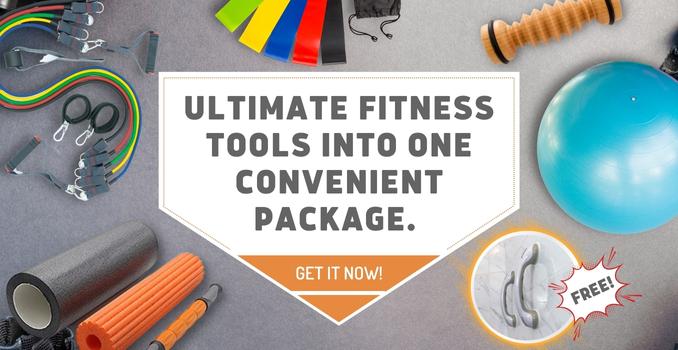 ---
Rick Kaselj MS, is a leading kinesiologist and injury specialist as well as co-creator of the best-selling Unlock Your Hip Flexors program. Rick creates exercise programs that help people heal injuries and eliminate pain, so they can go back to living a full, active, healthy life.