Last updated on January 11th, 2023 at 04:19 pm
Are you someone who lifts heavy? Do you need extra wrist support when lifting? If you answered yes to those questions, then weightlifting straps might be perfect for you. Weightlifting straps are useful as they support your wrists with maximum lift effort. They help balance out excess movement and may prevent possible injury. In other words, they allow the lifter to focus on the lifting rather than the grip aspect. Below we list the top weightlifting straps you can buy.
Best Weight Lifting Straps
1. Heavy Duty Weight Lifting Straps by RIMSports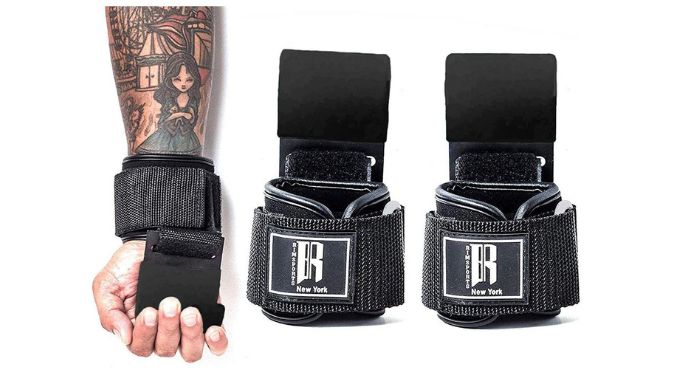 These weightlifting straps aren't your typical straps. By looking at them, you can already probably guess they feature an additional hook in addition to the strap. This hook design is great for pull exercises like deadlifts or pull-ups. The hook and strap help relieve all tension from the wrist area and allow you to focus fully on lifting the maximum amount of weight your muscles allow for.
Key Points
Price: $$$
Includes a unique hook as well as a strap
Premium quality material
Wrist padding
Customer Feedback
One customer says these straps help make a difference with his maximum reps. The customer also says the construction of this product is solid and built to last.
Another customer says the straps are okay however she finds that they are too small for her. It isn't a 'one size fits all as shown.
Another customer also says these gloves are built super tough. Even with his heavy routine, he can still work out in comfort.
---
2. Harbinger 21501 Heavy Cotton Lifting Straps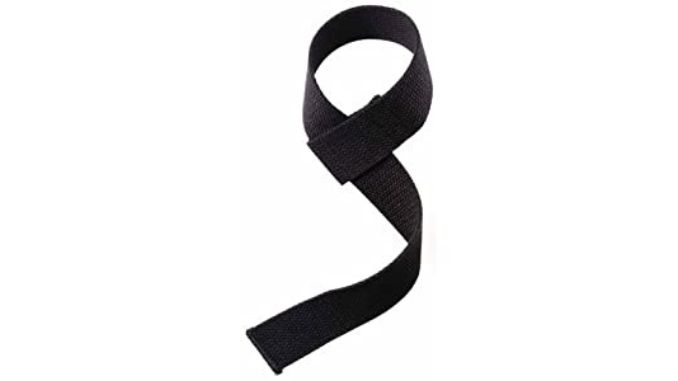 Want something cheap that gets the job done? The Harbinger cotton lifting straps might be a good choice. These straps are low in price and simple to use. They measure 20.5 inches long and are 1.5 inches wide. The straps will increase your grip strength while helping you maintain a good feel of the bar. According to the manufacturers, they increase grip strength by 20%
Key points
Price: $
Durable straps
Simple to use
Customer feedback
One customer says that he finds these straps great because they aren't too expensive and do what is expected. He says because of these straps, he feels stronger at the gym.
Another customer says they do get the job done. However, he would have preferred it if they were slightly taller.
Another customer says the straps work well for slippery pull-up bars.
---
3. Gymreapers Lifting Wrist Straps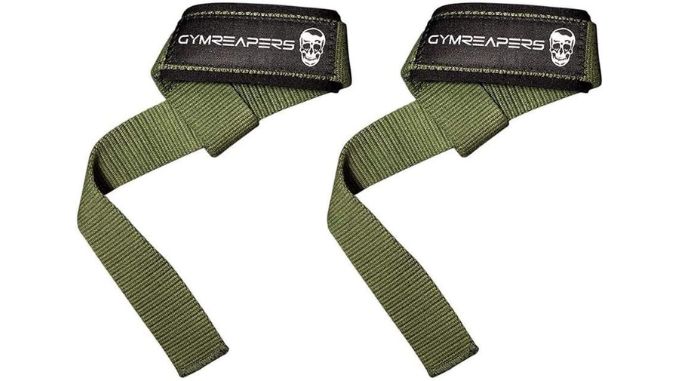 These straps from Gymreapers look great. They come in 5 different colors. Black, Red, Green, Desert, and Black/ Red. The grip is designed to get you lifting more on shrugs, deadlifts, or any other heavy lifting. They are built to last even through tough training sessions, and the manufacturer also offers a replacement guarantee if you have any issues with the straps.
Key Points
Price: $$
Great-looking straps that come in a variety of colors
Premium cotton build
Long strap
Customer Feedback
One customer says that the quality of this product stands out. He says the padding on the straps makes a difference.
Another customer says that these are his favorite straps, he has used them with deadlifts, and he says they are comfortable and are the perfect length.
Another customer says these straps are lightweight and worth including in your gym bag.
---
4. Weightlifting Straps from ProFitness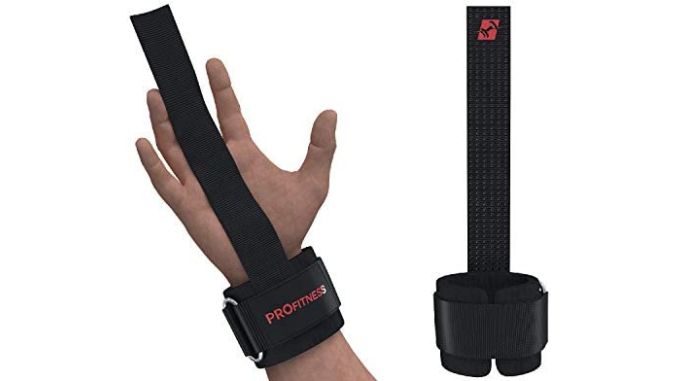 Another set of mid-range priced weightlifting straps is from ProFitness and comes in two colors, Black/ Red or Black/ White. They work for both barbells and dumbbells. These straps are a size fits, and as expected, can be used with the usual lifts such as deadlifts, rows, or pull-ups.
Key Features
Price: $$
High-Quality Straps
Padding on the wrists
Durable and comfortable
Customer Feedback
One customer says she finally decided to switch from gloves to straps and is glad she did. She says these straps helped her lift a lot more during deadlifts.
Another customer says he is not surprised with the good quality as he has other ProFitness products, and he is yet to be disappointed.
Another custom says the kevlar lining gives extra grip, allowing proper circulation, as they are comfortable to wear.
---
5. IPOW Professional Quality Weightlifting Wrist Straps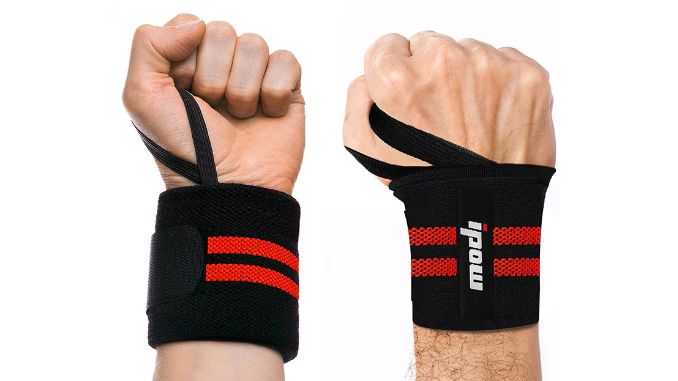 These straps from iPow look slightly different from typical weightlifting straps. However, they support your wrist just the same, if not better. The straps are made from high-quality elastic polyester material. You can adjust the size of these straps, and they also include an extra loop for additional support and security. They come in a powerful red and black color that may or may not be a good thing depending on your preference.
Key features
Price: $$
Quality wrist straps
Thumb loop with each strap
Adjustable fit
Customer Feedback
One customer says these wrist straps are okay but could be better. She states that the light support and moderate wrist range of motion should be fine for most people. However, she required something to help her recover from injury with a more limited range of motion.
Another customer states that these wrist straps are worth every penny. When he previously did squats, his wrists would hurt. This is no longer an issue, thanks to these wrist straps.
---
6. KIROLAK Wrist Strap with Thumb loop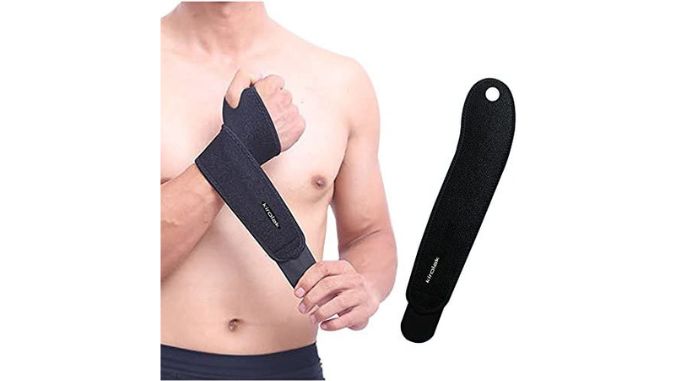 Another wrist strap with a thumb loop, this product from KIROLAK, comes in two different colors – black and blue. The straps have a long and wide thumb look, providing comfort, and are sold in a wraparound style that is quick and easy to put on. These wrist straps can be used for weightlifting and are also great for climbing, cycling, or any other activity. It is sold in a standard size fits all, suitable for men and women (according to the manufacturers).
Key features
Price: $
Wide thumb loop
Comfortable stretchy material
Customer Feedback
One customer says that the product is well packaged, and the price is a good deal. He says the product is well-stitched and seems strong.
Another customer says the straps are not long enough as he expected. And it did not fit properly around his wrists.
Another customer says the wrist straps are okay however it would help if they were more comfortable and supportive.
---
7. Rip Toned 18" Wrist Wraps with Thumb Loops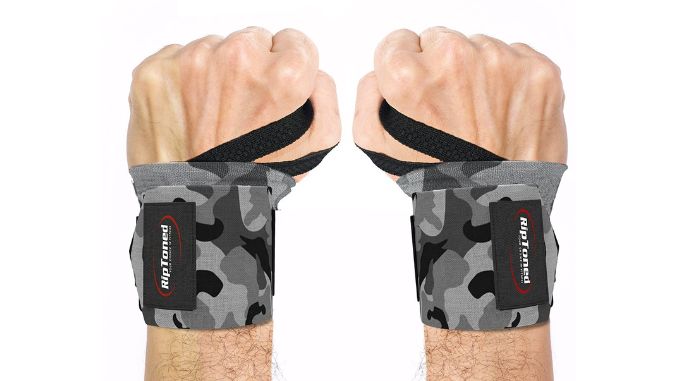 These wrist straps by Rip Toned are best-selling products that come in a cool camo grey color. They stabilize your wrist and allow you to lift more. The straps are made from high-quality elastic the stitching is accurate. The thumb loops are also there to add stability and support.
Key features
Price: $
High quality elastic
Multiple designs, including grey camo
Added thumb loop
Customer Feedback
One customer says these straps made a huge difference to him being able to work out. They are high-quality build and allow him to do dips, curls, and pull-ups.
Another customer says she was impressed with the quality of service from Rip Toned. They checked up on her purchase and ensured she was satisfied with the product.
Another customer says these wrist straps are much better than many alternatives. They are more comfortable and fairly flexible.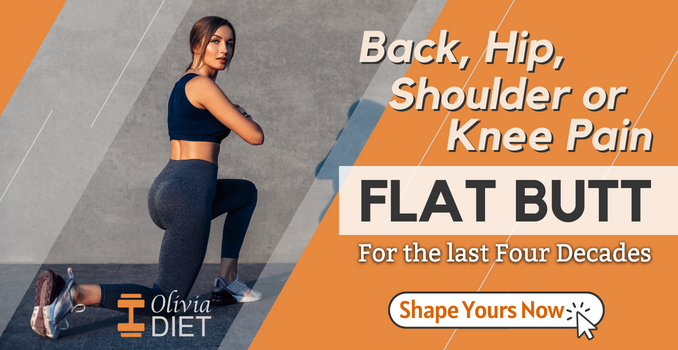 ---
Rick Kaselj MS, is a leading kinesiologist and injury specialist as well as co-creator of the best-selling Unlock Your Hip Flexors program. Rick creates exercise programs that help people heal injuries and eliminate pain, so they can go back to living a full, active, healthy life.