Last updated on January 13th, 2023 at 02:02 pm
The general purpose of using a weighted vest is to add extra body weight during your workouts. It is usually made from heavy material and may have extra pockets to add weight. In this post, we will list the best-weighted vests you can buy.
Here are a few examples of exercises you can do with weighted vests
Pushups
Sit-ups
Burpees
Jogging
Planks
You instantly increase resistance by strapping in extra weight during your workouts. This, of course, makes your body work harder, making the workout more effective. A weighted vest can increase burn calories and help bone density while loading the skeletal system.
Now that we've discussed a weighted vest and how to use one. We will go through the top-weighted vests you can buy. We will assess value for money, product quality, and several other aspects.
Best Weighted Vest
1. RUNFast Max Pro Weighted Vest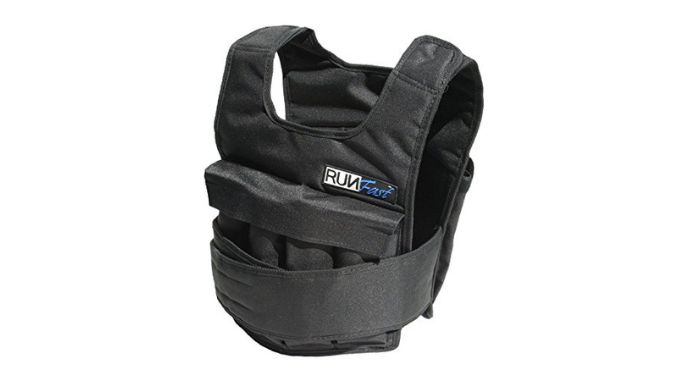 This weighted vest by max pro comes with 12 pounds of weight up to 60 pounds. You can select the weight that suits you best. One size fits most, and the weights can be removed in the different models. It is a top-selling product and gives you space to keep headphones and a water bottle, which could be handy.
Key Points
Price: $$
12, 20, 40, 50, and 60 LBS,
Top selling product
One size fits most
Customer Feedback
One customer bought this product to assist her with running exercises and climbing stairs. She says the vest was perfect and offered good value for money. It made her quads burn.
Another customer says the value is good, the product seems durable, and the Velcro straps look like they can last.
Another customer says the quality is great, and the sandbags are easy to remove, so if you want to decrease weight, you shouldn't have any difficulties.
2. CROSS101 Adjustable Camouflage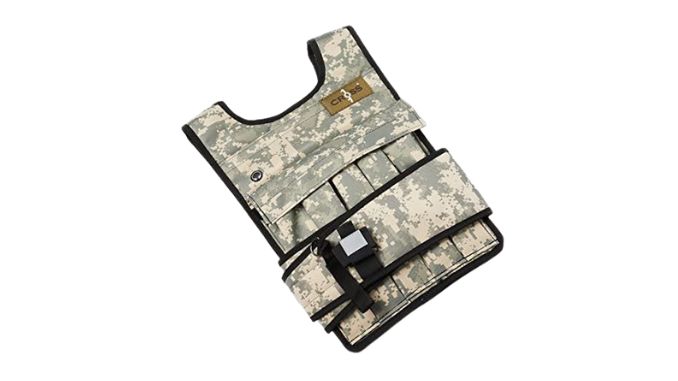 If you have a bit more money to spend and want something which is top quality, this weighted vest by CROSS101 may be for you. The vest comes in a camo design and 12LBS up to 140lbs. Weight is, of course, removable. This product also features pockets where you can insert your smartphone or any small device. You can also buy these with shoulder pads to ease the strain on your shoulders.
Key Points
Price: $$$
12 LBS to 140 LBS
Pockets included
Removable weight
Shoulder pads available
Customer Feedback
One customer says this is a great quality vest. However, it can be hard to run with. He went for a 2.5-mile run and noticed cuts where the vest was running.
Another customer says she is a 5'5 female and was surprised at how well it fits, so it is a size fits. She said the dual Velcro straps help keep it in place.
Another customer says the product itself is great; however if you are going for the heavier weights, you will find it hard to maintain as the weight is focused on the shoulders. Therefore, he recommends you get these with shoulder pads.
3. Aduro Sport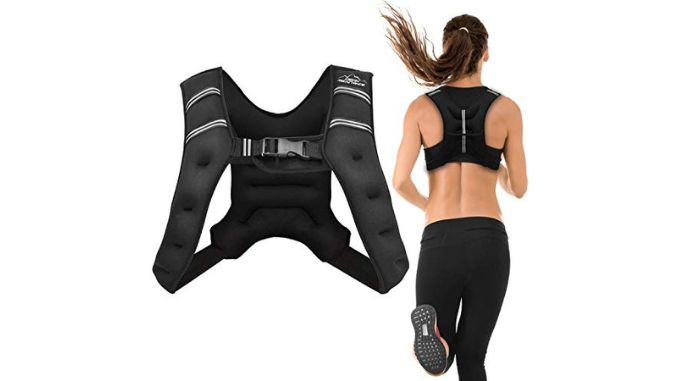 The Aduro weighted vest is more suited to exercises where you move around a lot—for example, running. It is made from breathable material and includes an extra mesh pocket for storage. A unique feature of this vest is that it evenly distributes weight and includes straps that help with giving you a customized fit.
Key Points
Price: $$
Great for cardio
6 to 12 pounds available
Evenly distributes weight
Adjustable strap
Customer Feedback
One customer says this is one of her most comfortable weighted vests. She says it was a good fit and could feel the weight was distributed evenly.
Another customer says he used this vest for pull-ups and pushups. It made things more challenging which is exactly what he was looking for.
Another customer says the vest was great. However, there was a strong chemical smell. Other than that, it worked as she expected.
4. ZFOsports Weighted Vest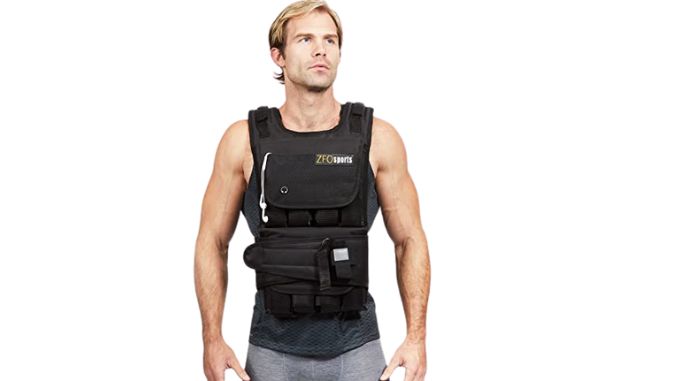 Another great vest with many high-rated reviews. The sports weighted vest has a pocket for your phone or music devices. It also has a water bottle holder, which can accommodate smaller water bottles. It comes in 2 designs, simple black, and arctic.
Key Points
Price: $$
Pockets for your phone
Water bottle holder
Customer Feedback
One customer says this belt is great for walking. He also says the top pocket is very convenient and uses it for his keys and cell phone.
Another customer says this belt is okay; however, it doesn't fit too well with smaller people. She says that it doesn't strap down tight enough on her. And she's a 5"2 female.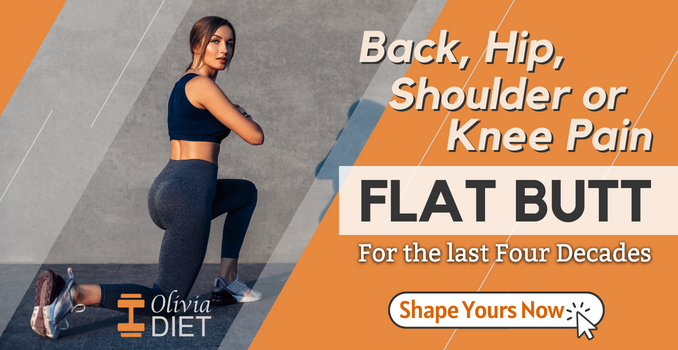 ---
Rick Kaselj MS, is a leading kinesiologist and injury specialist as well as co-creator of the best-selling Unlock Your Hip Flexors program. Rick creates exercise programs that help people heal injuries and eliminate pain, so they can go back to living a full, active, healthy life.