Last updated on January 12th, 2023 at 08:34 pm
One of the most popular muscle-building exercises is weight lifting. With various forms and methods, weight lifting is also a versatile way to work out. It comes with a long list of benefits ranging from a healthier heart to mental well-being. However, one essential part of any weight lifter's journey is Safety. Safety comes in the form of weight lifting belts for weight lifting exercises. While a belt is not as necessary for a beginner weight lifter as an experienced lifter, it can still add many benefits in whatever stage you're in. This post lists the 17 best weightlifting belts you can buy.
Some professionals even advise against beginning a weightlifting exercise without a belt. As far as what these belts do exactly, in a nutshell, they provide external support to the body when lifting weights. This helps prevent weightlifting serious injuries that ultimately help you continue your weightlifting journey. Given these belts' importance, it is no surprise to see how many different belts there are in the market. Choosing one can even be a bit overwhelming, especially for beginner weight lifters. A good rule of thumb to follow when choosing a belt is to choose one that matches your weightlifting experience level. This allows you to graduate to more complex and advanced belts the more weight you put on. Now that you understand how to choose the right belt let's look at the top twenty weightlifting belts.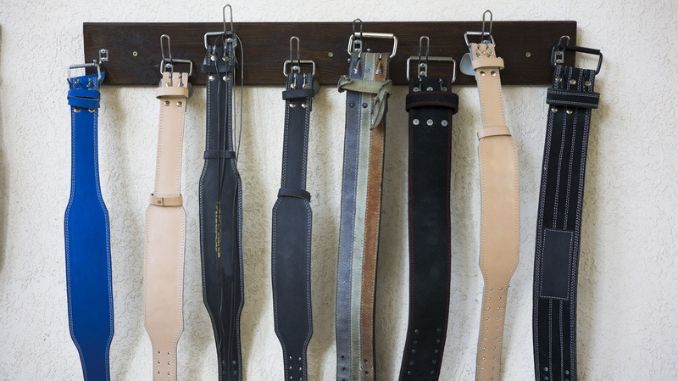 1. The DEFY Leather Power Lifting Weight Belt
The DEFY Leather Power, Lifting Weight Belt, meets competition and amateur-level weight lifting standards. With a heavy-duty design, many would be surprised to feel how comfortable it is thanks to its multiple layers of leather. Additionally, it comes with double brace support for maximum Safety in use. The fact that it's USAPL and IPF-graded is just extra.
2. The Hawk Sports Lever Genuine Leather
The Hawk Sports Lever Genuine Leather Powerlifting Belt allows lifters to go straight into the action. Its clever level buckle design eliminates any hassle of dealing with prongs. Simply put, it saves time to clank more weights. It also comes with a lifetime warranty and genuine leather making it one of the most popular belts.
3. The RitFit Weight Lifting Belt
Firmness and strength building are two of the main features of the RitFit Weight Lifting Belt. In addition to that, this belt was uniquely designed to provide lumbar support through any weightlifting activities. This is a feature that no other belts like to mention. It even can minimize spinal flexion creating safer lifting forms.
4. The DMoose Fitness Premium Belt With Chain
If you want to stand out with your lifting belt, then the DMoose Fitness Premium Belt With Chain is the way to go. Not only does it provide an awesome look, but it also allows for strength-building techniques for the perfect combination belt. It also comes with a lifetime guarantee, so all you have to worry about is getting stronger.
5. The Valeo 4-Inch VLP Performance Low Profile Belt
The main feature of the Valeo 4-Inch VLP Performance Low Profile Belt is customizability. It makes a weightlifting experience as personal as it can be for every lifter. As far as it does this, the belt offers customizable features such as a quick change velcro belt, snug fit adjustability, and replaceability additions. Given its low price, this belt is also the best bang-for-your-buck belt in the market.
6. The Harbinger 4-Inch Nylon
While nylon may not sound like the best material for a weight lifting belt, the Harbinger 4-Inch Nylon Weightlifting Belt makes up for its performance. This belt performs to the level of being one of the top picks of professional weight lifters in competitions. The ability to give the weight lifter a low profile allows the weight lifter to make quick adjustments when putting on more weight.
7. The Inzer Advance Designs Forever Lever Belt
To start, the Inzer Advance Designs Forever Lever Belt proves itself by being USAPL-approved. This means that this belt has been certified by professionals at the highest level of weight lifting. Now, while most casual lifters don't always choose to aim that high, this belt allows you to perform at those levels if you want. In many ways, this belt is one of the most effective belts.
8. The Fire Team Fit Weightlifting Belt
Speaking of beginner-friendly belts, the Fire Team Fit Weightlifting Belt fits in that category with its low price and build. As far as its features, this belt uses nylon to provide a comfortable, durable, and results-proven design. In other words, it fits almost every weight lifter level. Some people use this belt from the beginning stages of a professional career in weight lifting. As if that wasn't enough, it also comes with an extra closure strap for additional Safety.
9. The Stoic Powerlifting Belt
With a four-inch-wide thick suede lining, you know that that Stoic Powerlifting Belt was built for comfort. This belt's idea behind comfort over other features is that it is believed to help achieve results. In many ways, this is true. Nonetheless, this belt has its results-proven features, such as a non-tapered design, nylon stitching for durability, and a heavy-duty safety buckle if needed.
10. The Ader Leather PowerLifting Weight Belt
The main feature you get with the Ader Leather PowerLifting Weight Belt is coverage. No matter what size you are, this belt brings consistency in its feel with every weight lifter. This creates a level of stability that is unique to this belt alone. Additionally, it also has a level of sturdiness to it for those at higher levels of weight lifting. This feature also makes this belt a durable test for weight lifters.
11. The ProFitness Genuine Leather Workout Belt
The ProFitness Genuine Leather Workout Belt is arguably the best injury-preventive belt on the market. Users can push past their limits without thinking with features such as grip suede lining that prevents slippage. As any professional weight lifter would know, the ability to go when lifting is an essential part of packing on more weight. This belt allows the lifter to do just that and much more.
12. The Iron Bull Strength 
As if the name of this belt didn't give away this belt's main ability already, the Iron Bull Strength Weight Lifting Belt was made for building strength with Safety in mind. It allows the user to implement features such as the custom zinc-plated steel it is made of. Also, with plenty of adjustable holes, this is another one-size-fits-all belt for any lifter. As a bonus, it also adds comfort to the lifter through its soft leather.
13. The Flex Fitness Lever Buckle
Apart from its easy-to-use design, the Flex Fitness Lever Buckle Powerlifting Belt stands out above other belts by its appearance alone. Utilizing bright colors allows the lifter to stand out from other lifters if that's what they want to do. But, since most lifters mostly care about results, this belt will also help in that department. Among its many abilities, its main abilities are a thick suede lining for Safety, a lever fastener, and overall top-notch quality.
14. The Dark Iron Fitness Genuine Leather Pro 
Above every other feature it has, the Dark Iron Fitness Genuine Leather Pro Weight Lifting Belt is unique because of its lifetime replacement stamp. This allows weight lifters to reach their max weight without worrying about damaging the belt. This feature also contributes to the important weight lifter rule of not hesitating. Besides that, this belt also comes equipped with every other common feature of a standard weightlifting belt.
15. The Schiek Model Lifting Belt
The Schiek Model Lifting Belt is a top choice for lifters looking for functional workouts. That being said, anyone who is looking for full-body weightlifting exercises is going to love this belt. With a cone-shaped design, this belt provides a snug and secure placement for the lifter. These features give an ultimate combination of versatility and stability unmatched by any other belt.
16. The Rogue Ohio Lifting Belt
Although it is specifically designed for deadlift workouts, the Rogue Ohio Lifting Belt has also proven to be well-rounded. Its cylinder built also gives the user an even combination of comfort and effectiveness. It accomplishes this through features such as a one-of-a-kind vegetable tanning process, conventional torso stability adjustments, and other similar features. The quality of the belt isn't so bad, either. It is made with 100% genuine leather.
17. The Schiek L6010 Double Prong Belt
Another well-rounded workout-specific belt can be seen with the Schiek L6010 Double Prong Belt. Designed to boost lifters with the powerlifting workout, other features, such as its double-prong stainless steel buckle, make it versatile. Apart from those features, it provides stability and Safety with its bend and pressure-proof capabilities. By all accounts, this belt allows lifters to gain results no matter where they are in their weightlifting journey. It's a beginner-to-professional belt.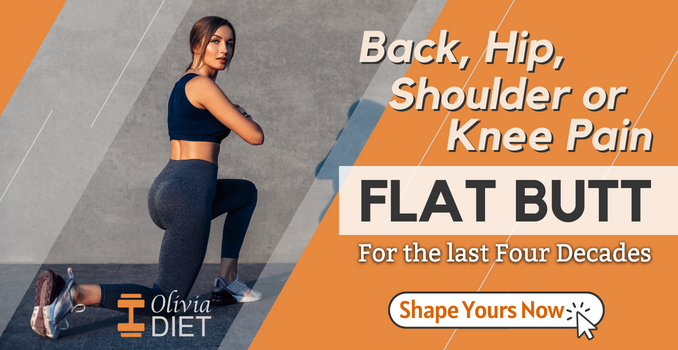 ---
Rick Kaselj MS, is a leading kinesiologist and injury specialist as well as co-creator of the best-selling Unlock Your Hip Flexors program. Rick creates exercise programs that help people heal injuries and eliminate pain, so they can go back to living a full, active, healthy life.