7 Best Smoothie Ingredients For Yummier & Quicker Weight Loss
In this post we look at the best smoothie ingredients for weight loss. You may be wondering why everyone is a fan of green smoothies. It is because you can add anything to your smoothies and it is very flexible with its dosage time. You can have your smoothie at breakfast at lunch at dinner or on the go.
So here are all the awesome ingredients for you to add for Quicker weight loss, for your well being, and your taste.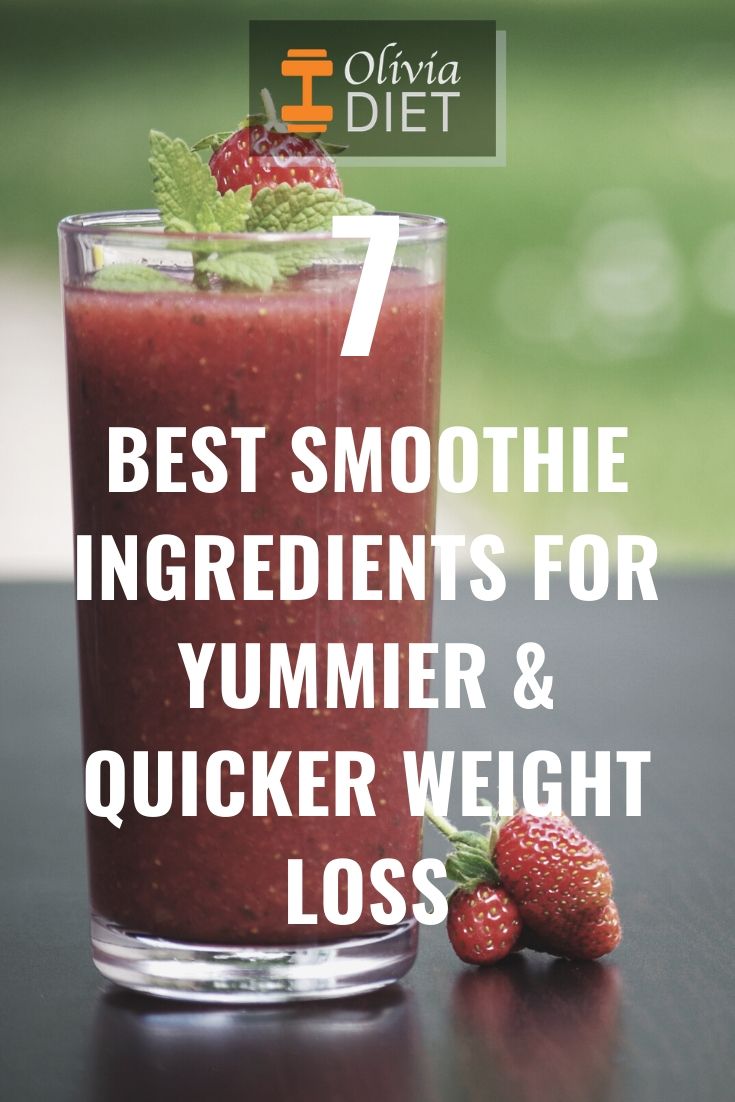 Best Smoothie Ingredients
1. Green Tea Powder
Green tea is packed with awesome antioxidants and helps to promote weight loss. Green tea is having a special component called Catechins. Catechins extracts fat from your body cells.
Don't worry you will not taste green tea in your smoothie. You can add fruits and veggies of your choice to you are smoothie as well. If you add fruits like berries and mango to your smooth you won't taste green tea in it.
2. Strawberries and Blueberries
Combining this too in a smoothie is a wiser move. Blueberries are packed with antioxidants and has a quality to activate fat-burning genes in your body.
On the other hand, strawberry has polyphenol that can completely stop the formation of fat cells.
Mean only these two elements in a smoothie can help you a lot in weight loss. One will burn the fat cells and the other will stop the formation of fat cells. You lose weight and then keep it off.
3. Spinach
When you are losing weight it is very necessary that you feel full for a longer time.
Taking spinach, you are increasing the amount of fiber in your smoothie. The fiber gives you the feeling of fullness for a longer time and keeps you away from consuming more unnecessary calories.
4. Coconut Oil
Coconut oil is on the trend. Studies have shown that coconut oil does magic in losing belly fat.
More ever it is not having flavor are taste, so you can add it to any drink you like.
5. Cinnamon
Cinnamon is my favorite ingredient in a smoothie. It relieves bloating and cures dehydration. It can also add good taste to the smoothie.
6. Chia seeds
Chia Seed is a superfood. It reduces the craving and supplies you with calcium and Omega 3 fatty acids. Omega 3 fatty acids help to raise HDL cholesterol. This cholesterol is referred to as good cholesterol. It prevents you from a heart attack and stroke.
7. Flaxseeds
Flax seeds are a powerhouse of soluble fiber that helps in lower bad cholesterol level of blood. It also in-controls your appetite. Some studies even show that flaxseed may help fight everything from heart disease to diabetes.